The Checkup: High Anxiety
Slate and WBUR's health podcast examines the fear of flying, parental anxiety, and managing your relentless worrying.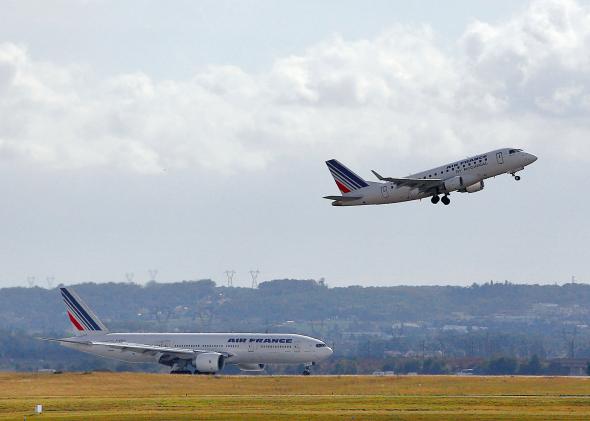 Listen to Episode 11 of WBUR's The Checkup, "High Anxiety"
The Checkup has returned for a second season! Enjoy this health podcast, a collaboration between Slate and WBUR, Boston's NPR news station. You can find past episodes in The Checkup's individual feed.
From WBUR and Slate, the solidly reported and also somewhat opinionated take on health news for you and your family. This installment explores the deep, dark, intimate world of anxiety—one of the most common mental health conditions in the U.S.
First, we get personal, with a close-up look at one woman's fear of flying and how she (sort of) overcame it; then an intriguing hormone-based hypothesis based on research by Harvard Medical School's Mohammed Milad that might explain why so many more women suffer from fear and anxiety disorders than men; finally parental anxiety and how you can better manage your relentless worrying, featuring a new book on the topic by Sue Orsillo.
The Checkup podcast is produced at WBUR by George Hicks.